Start-up that revolutionize communication joins SynerLeap
Published: November 23, 2018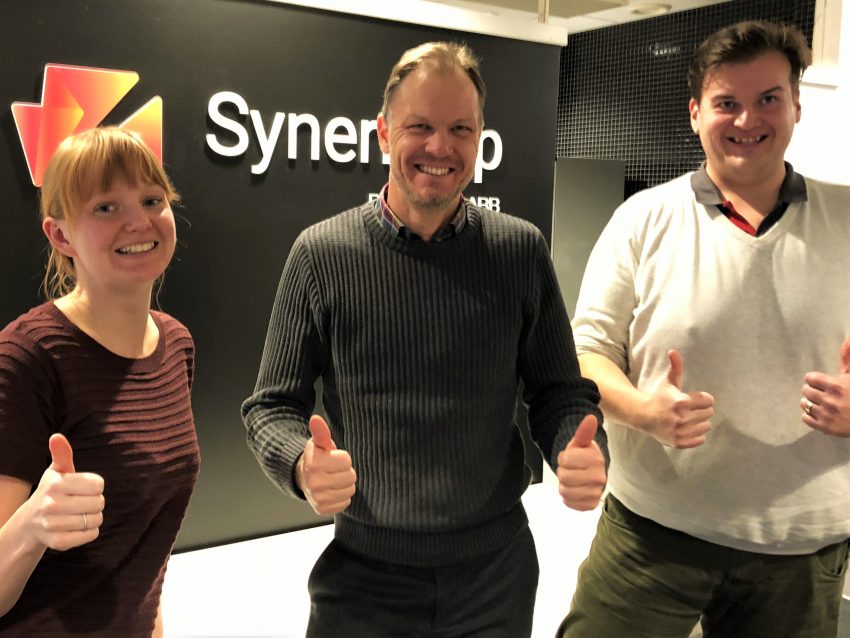 Capwings lets you communicate with any device using hand gestures. It will be the natural next step in how people control their computers and smart phones
They develope a low cost, highly accurate, compact and easy to use device that will revolutionize the growing gesture recognition market. By placing the Cap Wings on your hands, you will be able to control any chosen device with your gestures. It will be the natural way to control computers and the communication will flow in a unprecedented way. Additionally, Cap Wings can also be used to facilitate the overall experience with VR, AR and 3D.
"We have chosen to join SynerLeap to share the industry network to find new uses to enable gesture interaction between humans, machine and robot. We regard the environment as optimal for our growth and look forward to invite partners and testing teams to the user experience lab where we create the future standard for input device", says Patrik Smede, CEO of Cap Wings.

"Another great Technology and strong team joining SynerLeap – just the way we would like to have it! Look forward to an exciting time together", says Peter Löfgren, Managing Director at SynerLeap.