Connectivity and positioning Leader TerraNet joins Synerleap
Published: May 21, 2018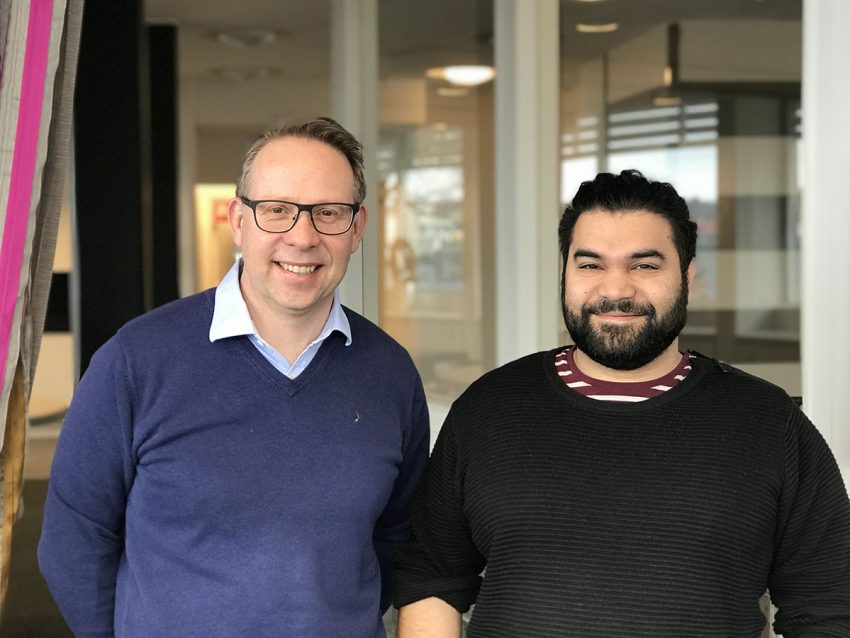 Terranet's entrance into Synerleap's program is both timely and fitting for the company's strategy. Solutions for connectivity is of course very interesting for ABB, why we foresee good possibilities for collaboration projects with mutual benefits.
With the rise of autonomous vehicles, explosion of IoT, and 4 billion people plugged into the internet already in 2018, connectivity and the quality and accessibility of it remain as a central point of concern for some of the largest companies in the world. Terranet understood this early on, and has worked hard to deliver upon their mission of providing a seamless online experience regardless of WiFi, mobile connection, or terrain to their customers.
"We're delighted to be accepted into ABB's esteemed SynerLeap program, and view this as a powerful strategic direction in our bid to become a global market leader in connectivity and positioning. Through the SynerLeap program, we are given unique access and insight into ABB's various product portfolios, often at the ideation stage, that naturally match our offering. Today, we are discussing the potential for working on some of ABB's most exciting projects including but not limited to robotics, mining, and oil and gas. We greatly look forward to taking advantage of the resources, experience, and insight that the Synerleap program offers." – Stefan Pernstam, ABB Key Account Manager, Terranet AB.
Through their journey, the team of seasoned engineers based in Lund, have also become experts in the accurate positioning of moving vehicles and sensors. Terranet's technology becomes hugely relevant as 10 million self-driving cars are projected to hit the roads and 30.7 billion devices are set to be connected by 2020.
"With an installed base of some 70 million online connected apparatuses on a global market, ABB is of course interested in learning even more about connectivity. The entrepreneurial speed of Terranet and their specific expert knowledge combined with ABB's long experience in the field of IoT sounds like a good recipe for fruitful collaboration", says Camilla Kullborg, Head of Automation and Robotics at SynerLeap.
Terranet delivers a unique patented software technology that enables intelligent machine-to-machine communication and streaming of data, including broadband demanding HD media, regardless of any mobile network or other hot spot-dependent networks.