Companies are moving in to SynerLeap!
Published: December 7, 2016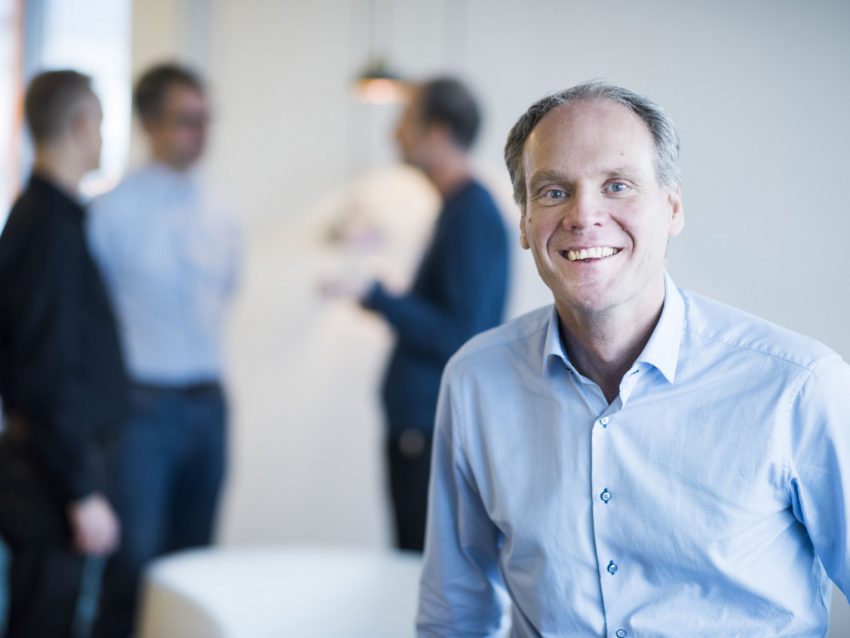 After tons of preparations, we are happy and proud to announce that the first companies are now officially and formally moving in to our facilities.
Now we can set our ambitions to actions, aiming to decrease the innovation cycle by opening up ABB:s unique research infrastructure and expertise, by bringing small fast growing startups and ABB together and benefiting from the best of the two worlds.
These are the companies in our growth hub starting from December 8:
Mobilaris is a global leading provider of software solutions for mobile location based services.
Evothings has developed a mobile application platform for the Internet of Things.
Gleechi has developed the first software to create artificial hand motion that can interact in real-time.
Nodd produces and licenses symbol systems who improve knowledge transfer in sports, logistics, processes and maintenance.
Cognibotics specializes in methods and services for high-performing and cost-effective determination of robot properties such as backlash, friction, and non-linear compliance.
BipOn has developed a method they call BIP, "Built In Progression". The method and system can be seen as a synapse for IOT and an enabler for M2M to create real commercial benefit for the industry.
Acosense develops and sells Acospector Acoustic Chemometer, a Clamp-on instrument measuring complex fluids in the process industry, delivering analysis previously thought difficult or impossible to obtain.
Imagimob has developed an AI technology called Motion Intelligence that understands the motion of things and people.
Percepio has developed the software Tracealyzer, which reveals what is actually going on in embedded and IoT systems during runtime.
SunCom Garage are real time signal processing experts for specifically test automation frameworks, mobile apps development and media streaming
Please join us in welcoming these first companies – now the SynerLeap growth hub is truly operational!