Meet Freelway, our first aspirant member
Published: May 18, 2017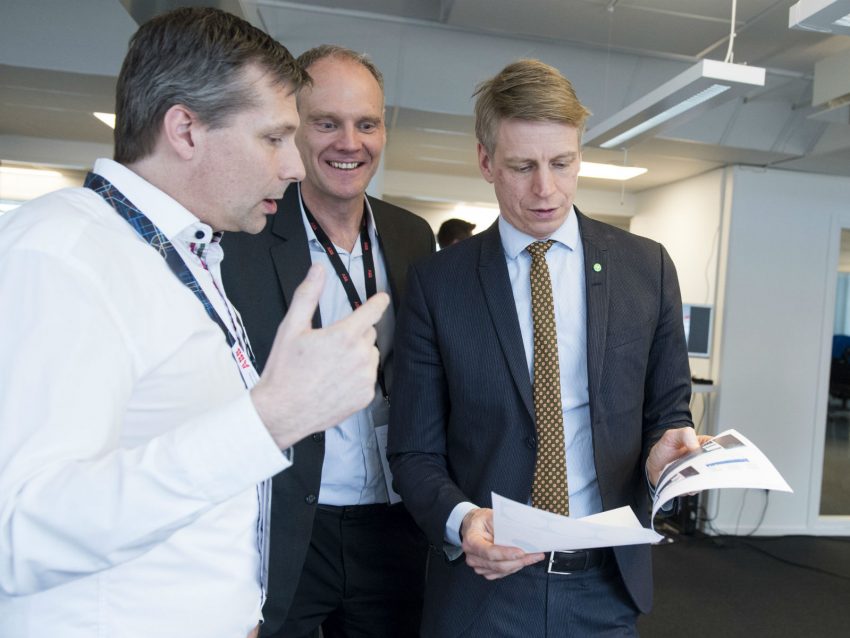 Our new member Freelway is not only our first company within the transport sector, they are also our first "Aspirant member".
Freelway introduces the Sharing Economy concept in combination with digital platform solutions into the B2B segment. Freelway offers a digital platform for providing transport solutions within larger organizations where e.g. the employees themselves help transport goods and personnel when travelling for business. The platform helps visualizing dormant transport resources (employees), matching demand with resources. Freelway continuously monitors cost and environmental savings that are gained from using the service. Social sustainability is created as a positive spill over, as employees of different departments meet and cooperate together.
"The Spotify of the transport sector"
"To be part of Synerleap and get access to resources and clients of ABB is an outstanding possibility to become "the Spotify of the transport sector"", says Tobias Forngren, CEO and co-founder of Freelway.
The Freelway service is used by both municipalities and private companies. It is also possible for organisations and corporate clusters to cooperate to further gain economical and environmental savings.
"New digital solutions focusing in building a more sustainable future are of fundamental importance, and SynerLeap is, today, proud of having Freelway onboard. Looking forward to see how their technology can be applied to bring additional sustainable values in the automation, robotics and energy areas. Freelway will be an inspiration for more startup/fast-growing companies when it comes to sustainable thinking and environmental awareness.", says Gaetana "Seana" Sapienza, Head of Operations in SynerLeap.
Aspirant membership
This new form of membership means that you are a member for 6 months with basically the same benefits as a full member. Among the differences is that you don't have your own office space, but we have plenty of open collaboration space in our office. Another difference is lower priority to the labs. The Aspirant Membership can be an alternative when you want to try the SynerLeap concept for a limited time at a lower cost. If you would find it interesting to continue as a full member, you can apply for that during the aspirant period. Contact us for more information.