Meet Louise, our newest addition to the SynerLeap team!
Published: June 26, 2018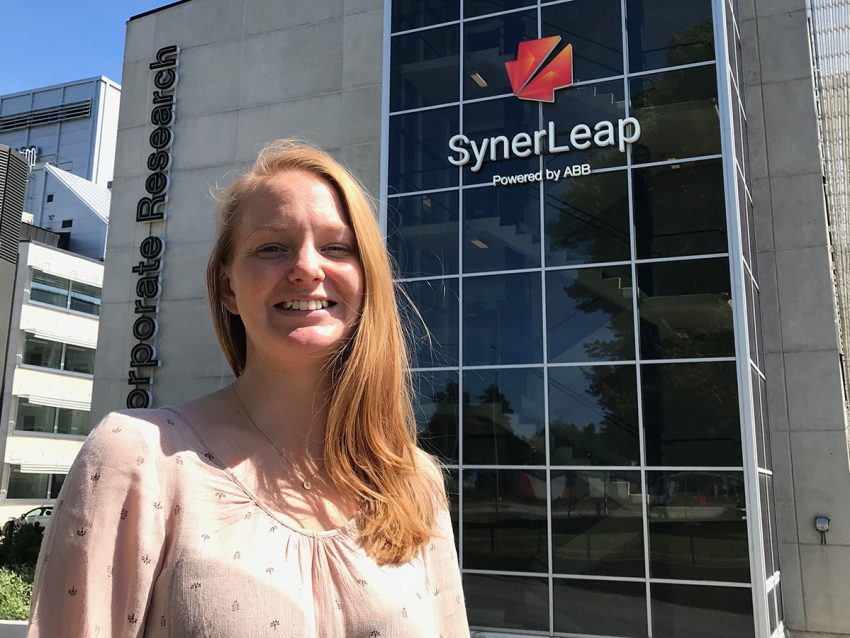 Our new team member, Louise Fagerström will take over the role as Head of Back Office from our now retired Laila. With her new role, she will support Rolf Lindström with the communication and also create additional graphic design materials.
As Head of Back Office, her responsibilities also include assisting during events and being the point of contact regarding in-house questions, general information and office administration.
Since Louise has been with us both as an intern and writing her thesis work, she is well known to our team and the work we do here at SynerLeap.
"I have come to know SynerLeap through the last year and I'm so excited to now be able to contribute, especially with my knowledge in communication and graphic design. I want to create smart, modern and effective ways of communication to our members and the SynerLeap team. I'm also looking forward to take on the role as Head of Back office and help our new and current members to feel welcome at SynerLeap", says Louise.

"It's great to finally have Louise on board! She has impressed a lot on our team and myself during her internship and thesis work. We are thrilled to create the future together!", says our MD Peter Löfgren.
Besides her new role at SynerLeap, Louise is also working as an assistant and is responsible for the communication at ABB Corporate Research, where she is posting news and information to ABB's intranet.
Louise finished her studies at Mälardalen University just a few weeks ago and now has a bachelor's degree in textual- and information design. She started her new roles here at ABB and SynerLeap on June 4.