Prediktera, one of the winners of a collaboration project with ABB, joins SynerLeap
Published: September 7, 2018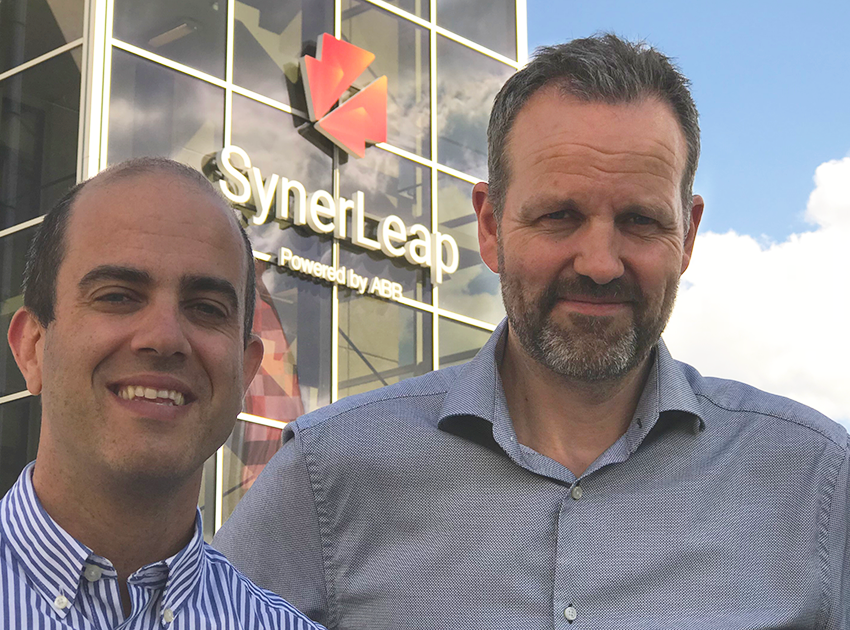 After pitching at SynerLeaps DragonsDen-event in May, Prediktera was one of the lucky winners of a 30 kUSD collaboration with ABB and SynerLeap.
Prediktera's real-time analysis software and integration API provide chemical quantifications and spatial information of scanned objects enabling efficient process monitoring and machine operations such as sorting or removal of foreign objects. Chemical imaging provides a unique opportunity to increase and maintain quality and productivity for products and processes in many different industries such as food and beverage, pulp and papper, pharma, mining and many more. Prediktera's real-time analysis software provides chemical quantification, classification and spatial information of scanned objects and materials. This enables fast and efficient quality control and process monitoring which can be applied to machine operations, for example detection, sorting and removal of foreign objects.
"Working in the emerging and exciting field of chemical imaging we are dedicated in making this technology available to more companies. Being selected for the SynerLeap program provides an outstanding opportunity to connect with a wide range of industries and expertise in ABB. We look forward to a close partnership and exploring the different areas where we can bring unique value to ABB's customers. We already see that the SynerLeap membership is of great value by being connected to expertise and given insight into a wide range of industry use cases", says Andreas Vidman, CEO at Prediktera AB.

"We are enthusiastic to have Prediktera on the team as a SynerLeap member. We have already a verification project in the pipe but I´m convinced there are a flood of other areas within our customers' applications where we will benefit of implementing Prediktera's state of the art software for hyperspectral image analysis, modelling and real-time applications. Together we now start exploring these possibilities!", says Martin Olausson, Head of Busniess Development at SynerLeap.