A new member worth more than its name
Published: April 21, 2017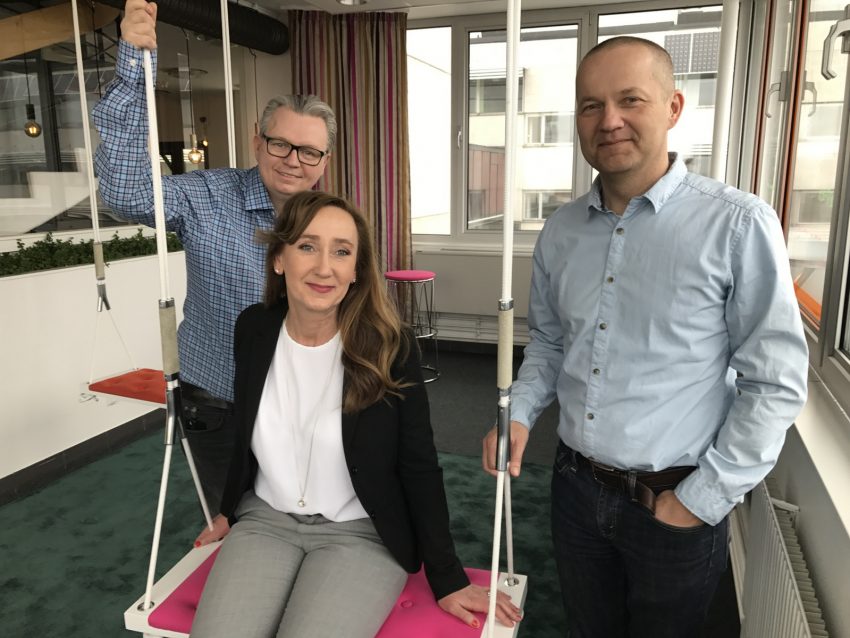 We can't express how glad we are to have the augmented reality company Penny as a member of SynerLeap.
Since April 2017, the Västerås based company Penny has moved their operations over to SynerLeap, and we can't wait to see what sort of collaboration projects their presence will result in.
Penny is a research and innovation company of Augmented Reality Glasses. They support smart assembly for industry 4.0 solutions, with Augmented Reality technology that truly support complex assembly tasks where real time is mandatory. C Wear AR technology gives vendors of equipment for smart assembly tasks an ability to control all QA related issues with the human interface/interaction. For an average manufacturing customer an AR solution with glasses can increase quality and reduce total production and maintenance costs dramatically and therefore bring significant value.
"It is really exciting to be part of SynerLeap and a community of other companies. We hope Penny's focus on AR solutions with glasses for smart assembly and visualizing data will fit right into the network, and of course the access to ABB and their research is a great opportunity for Penny on our journey ahead," says Carina Wigholm, CEO Penny.
"Since Augmented Reality is the technology that probably will make smartphones and lots of other gear obsolete within the next 5-10 years, it feels exciting to have a true pioneer in the house," says Rolf Lindström, Communications Manager at SynerLeap.