Build-r will bring robotics into the building constructions industry
Published: October 5, 2017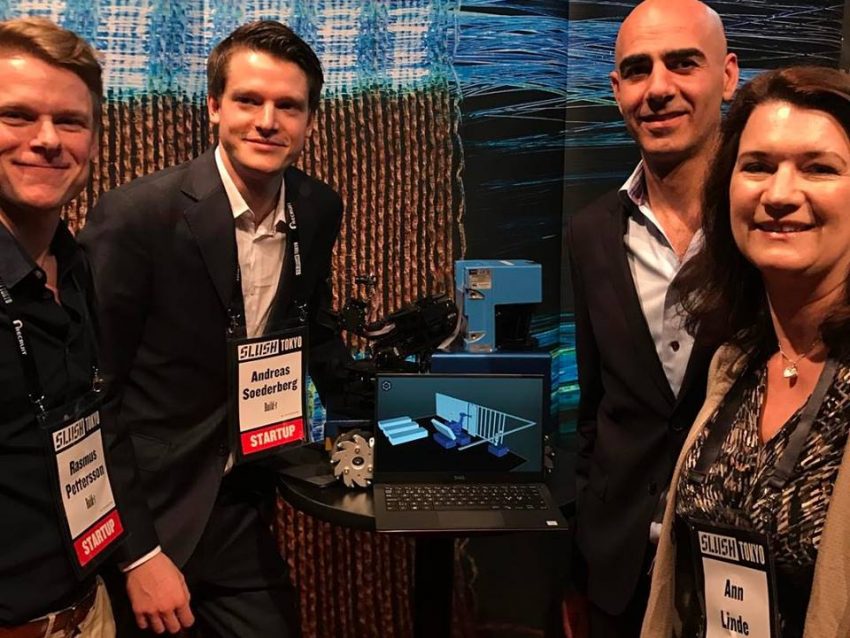 This bold startup is aiming at eliminating a construction bottleneck, the installation of drywalls, and we are so proud to have Build-r as a member of SynerLeap.
Build-r is developing the world's first automated system for drywall installation. One Build-r system is meant to reach productivity levels comparable to the output rate of some 70 carpenters. Build-r also unlocks the potential of night shifts by utilizing the two thirds of day when the construction industry is standing still today.
"For us as a startup within robotics, SynerLeap is a perfect fit. It is a great opportunity to work closely with ABB and to take advantage of the huge amount of experience, knowledge and expertise within the organization. Also, the network of other startups within SynerLeap offers us an excellent arena where we can discuss and learn from each other. Thanks to the contacts we have access to through SynerLeap, we are certain we can evolve faster.", says Rasmus Pettersson, CTO Build-r
A consortium consisting of Build-r, together with ABB and NCC, will in a project scale up a prototype developed by Build-r on a small scale to a full industrial scale. The full-scale prototype will be tested for installation of drywalls in a protected laboratory environment and on an actual construction site.
"Build-r came in to SynerLeap completely fearless and with such a positive attitude. I'm also impressed by their energy. With their interesting business and technology solution a collaboration project was quickly in place.", says Camilla Kullborg, Head of Automation & Robotics, SynerLeap