Unleashing the POWER of startup-corporate collaboration
Published: May 21, 2018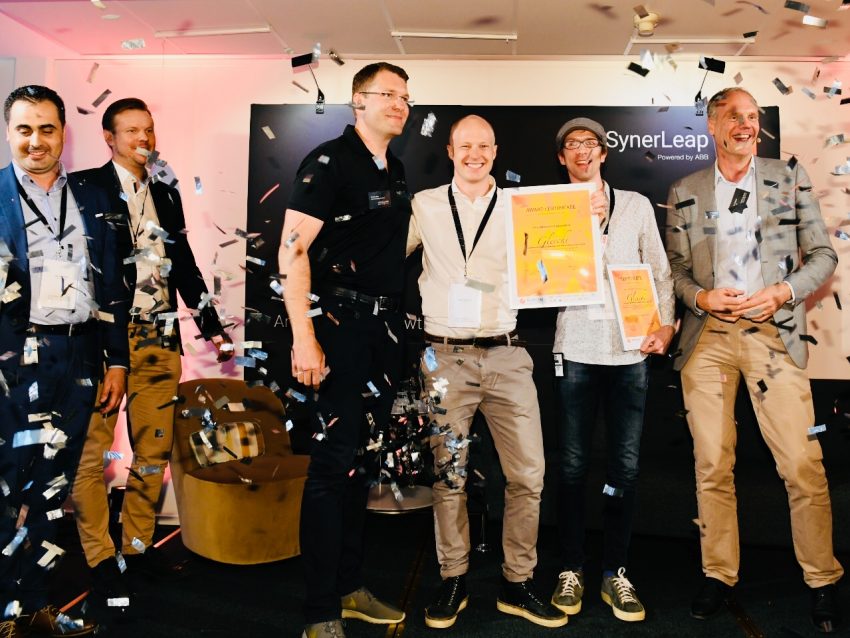 Speed and value creation are at the core of SynerLeap
We have interacted with so many super professional startups, listen to awesome pitches, elaborated on common business potential, and awarded fantastic collaboration project proposals!
What an AWESOME week! Thanks to all of you participating in this fantastic innovation ecosystem!
Examining alumni's and awarding SynerLeap members with collaboration projects
May 15 we ran the first SynerLeap Springboard, an event where we celebrated 6 companies becoming SynerLeap alumni's. It has been magic to follow these companies during their 18 months as members. We love when companies accelerate!
The event also included inspirational keynotes and exciting panels. What makes us extra proud is the fact that the alumni's openly shared both the positive experience and the improvement potential as SynerLeap members. Establishing trust is a corner stone in SynerLeap!
Without doubt the most exciting part of the day was the pitches of the 7 finalist companies:
They presented their collaboration proposals in front of the impressive jury with:
Grant Allen, Head of ABB Technology Ventures
Massimo Muzzi, Business Development, ABB Robotics
Jordi Artigas, Global Technology Manager, ABB Service Robotics
Lena Stridsman, Digital Lead, ABB Sweden
Besides the jury there was an audience of visitors and other members. A tight race, where the jury after a long deliberation selected not only one winner, but TWO:
Graphmatech and Gleechi both won collaboration projects with ABB at a value of 30 kUSD each!
Accelerating startups – another proof
On May 16, seven ABB employees from five countries participated at STING Day, the largest and most intense annual startup-investor even in Sweden. ABB was the main partner of the event. A YuMi robot contributed on stage by introducing all participants!
The same day the 33 hottest and most promising startups in Sweden (in all fields) were announced at "33-listan". No less than four of our SynerLeap members were on the list: Cognibotics, Gleechi, Imagimob and Einride. Having in mind that only one of the members were to be found on the list last year – The companies accelerates!
Dragon's Den and more awards!
May 17, we ran the first SynerLeap Dragon's Den (also known as "Collaborate & Commercialize) for external startups. It ended up with 3 winners. Ekkono Solutions won a 6 months SynerLeap aspirant membership. Prediktera and Univrses  won one collaboration project at a value of 30 kUSD each!
Thanks everyone for supporting our belief in collaboration and ecosystems for increasing innovation speed and maximizing value creation!